TAXI TRIP SERIES: YAZD, IRAN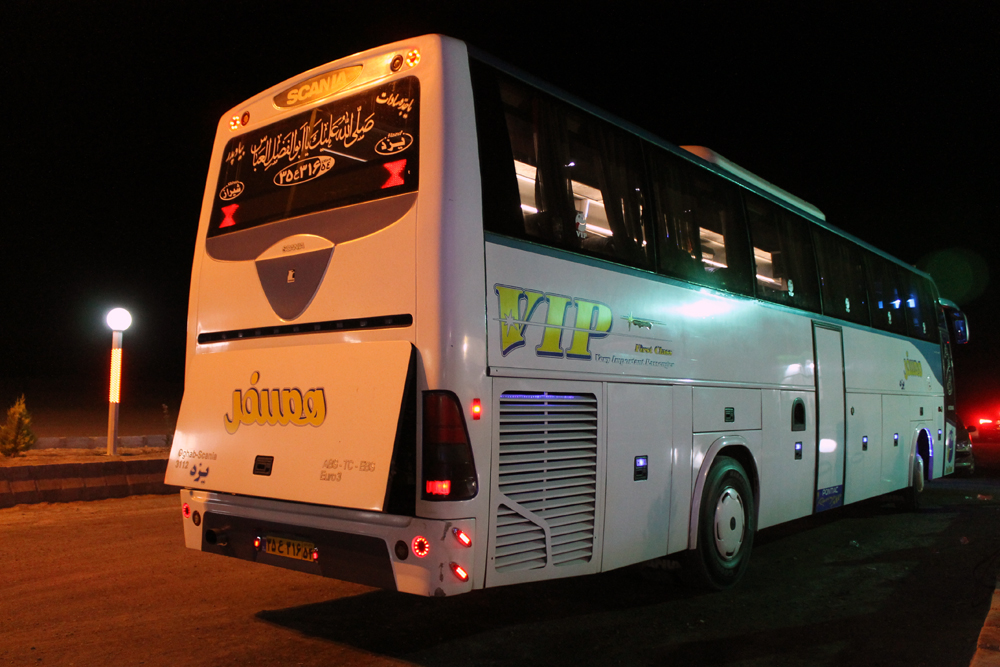 Taking a taxi as a mode of transportation is challenging in a country whose language I do not speak. As a foreign, female, solo traveler I was prone to be exposed to many possibilities when taking a taxi in other country. I decided to write this series about taxi trip as the memories from these taxi trips still remain mostly because they are impressive. And I like to write about it since it refreshes the memory of my trip adventures.
When I write the name of a country, I don't mean to be racist. It's just a matter of the geographic location of the countries I have visited. It can happen anywhere on this planet. Believe me, the experiences that I had when taking a taxi in different cities of  my country, Indonesia, were not better than those in these upcoming stories.
WRONG HOTEL!
I left Shiraz in the late afternoon, and at almost 10 pm I was entering my next destination, Yazd. My sweet memory of Shiraz was slowly fading as the bus that I rode approached the main bus terminal of the city. I slid the curtain of the bus window. From the window my eyes moved on the skyline of the city Yazd. I could tell the city was flat and vast. The twinkling lights from the buildings seemed to welcome me to the city.
While in Shiraz I was accompanied by two lovely sisters–Maryam and Mitra–two strangers that I barely knew but treated me like their sisters, in Yazd I would be on my own.
My guide who was based in Tehran had arranged my hotels and transportation. He also guided me remotely. In my 10-day trip I had bugged him remotely days and nights by phone when I had problems in my trips. Yes, I took my liberty to travel solo in Iran without a guide by my side.
He had arranged the hotel in Yazd for me. On the bus, I texted him asking how to get to the hotel. He said I could take a taxi. I also asked him the estimated cost I should pay for the taxi. That was, in fact, my same repeated question when I asked him about taxi.
Of course I was excited to arrive in Yazd as I was looking forward to having my next possibilities in this desert city. The bus attendant unloaded my baggage from the bus trunk as I got off the bus. "Taxi?" I asked him. He pointed to a yellow car in a vast bus terminal. It was the only taxi in the terminal. As some other passengers got off I was skeptical if I could get the taxi, but they were picked up either by their relatives or friends.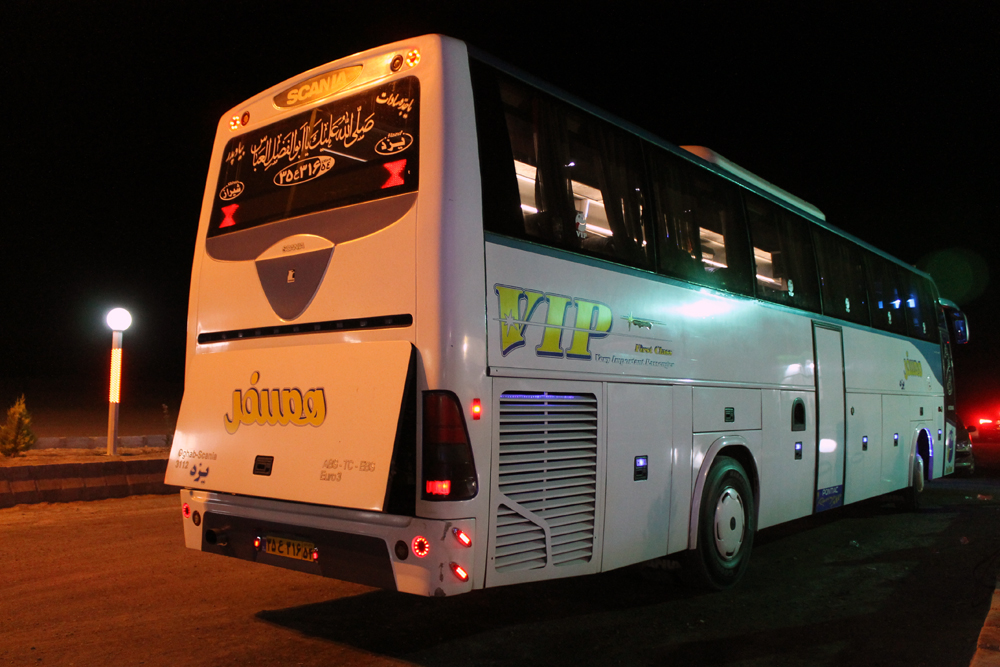 The terminal was almost deserted. It was a bit chilly but I enjoyed the night breeze as I had been sitting for hours in an air-conditioned bus. It was refreshing.
I approached the taxi driver and told him the name of my destined hotel. He nodded. I got in, but he didn't start the engine right away, he waited outside. I was wondering. Then I learnt that I took a shared taxi. Another potential passenger came in, after negotiating with the driver, he got in and took the front seat. It was late already, but I thought the driver wanted to seal his day gracefully, so he waited for another passenger. When the taxi was full he started the engine and drove.
It was silent in the taxi as the car ran on the roads of the city. I just directed my head to the window. I could see that Yazd was located on a flat terrain with almost no trees on the roads. Many houses looked like just boxes whose outer walls were left unplastered. I was again wondering why. The city looked totally different from Shiraz. And on top of most buildings I could see the structures that I learnt later were the wind catchers.
Each passenger on the taxi left, I looked at my watch, it was already 11 pm and I was the only passenger. The driver didn't say any words. He just continued driving. After a while, he stopped in front of a hotel gate whose name was different from what I had, but it sounded similar.
"No, this is not the hotel," I shook my head. He looked confused. I dialed the number of my guide. His voice sounded like he had gone to bed already. I told him what had happened and let him speak with the driver. Yes, it was not my hotel. The driver didn't look happy. Probably he should have been at home by now.
We finally arrived at my destined hotel. The hotel that my guide arranged was not located in the city center. The distance was quite a long way from the wrong hotel.
Although it was not my fault, I paid the driver extra for the wrong direction he made. It was no use to debate and I didn't want to have a further discussion as it was late and I was getting tired.
The hotel owner was already at the gate of the hotel. He welcomed me. It was not a hotel but a kind of resort where the rooms were in individual cottages located in a big garden. He escorted me to my cottage, and gave me the key. "Breakfast at 9," he said. "Thank you," I replied and closed the door.
I was deadly tired…