Indonesia is one of the destinations for international tourists. The cultural and ethnic diversity of Indonesia as well as its nature are the magnets for people to come to this archipelago. Most of the gems of nature in Indonesia are spread out in the country. As an archipelago the most challenging aspect of traveling in Indonesia is the transportation because most of the natural attractions are in remote areas which are difficult to be accessed.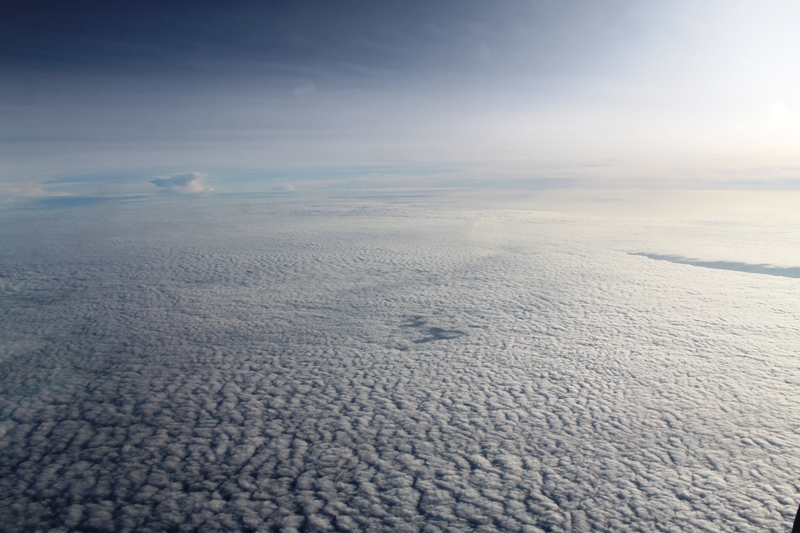 The 252 million population of Indonesia is concentrated in Java as such traveling in Java is not so difficult because the cities are interconnected with buses, trains as well as airplane. But how about traveling to other islands in Indonesia? Here are some facts you need to know when taking flights in Indonesia.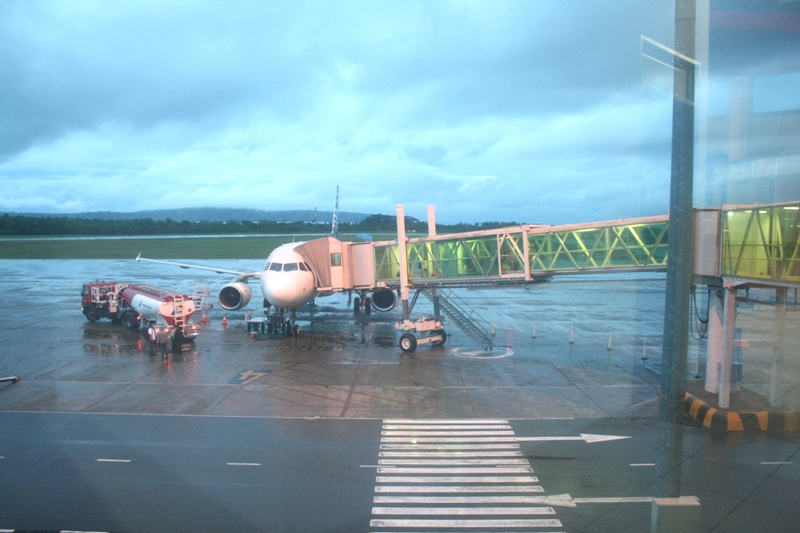 Identify the Destinations
Indonesia has 34 provinces which are scattered in five big islands, Java, Sumatera, Kalimantan, Sulawesi and Papua. The capital of each province is reachable from Jakarta, Indonesia's capital, by the flight with the national carriage Garuda Indonesia and other airlines. The carriage is connecting the provincial capital cities with Jakarta. However, it doesn't mean that you can fly from one province's capital to another province's capital easily. It most cases it doesn't work that way. For example, if you are in Medan, the capital of North Sumatera, and you want to fly to Bengkulu, the capital of Bengkulu Province, there is no direct flight even though the capitals are located in the same island.
If the cities are in the provinces that are located in different islands, the flights have transit in Jakarta. Depending where the cities are located, the transit can take longer like having transits in two cities. Therefore, it is necessary to identify your destinations/cities first, where you are going.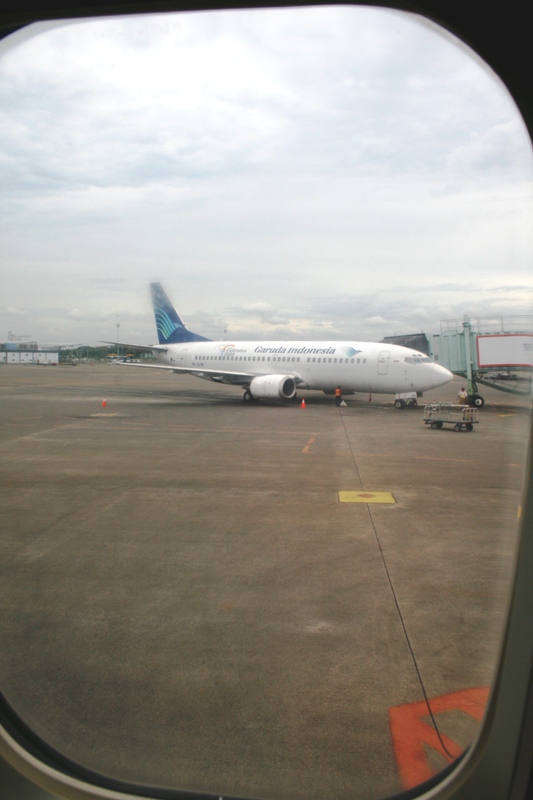 The Airports in Jakarta
Soekarno Hatta International Airport
Let's say you depart from Jakarta. There are two airports in Jakarta: Soekarno Hatta International Airport (http://www.jakartaairportonline.com/), it is about 20 kilometer from downtown Jakarta. It is the primary airport and has both international and domestic flight terminals. The IATA code for Soekarno Hatta International Airport is CGK.
As an international passenger if your destination is Jakarta, you will land at Terminal 2. If you have connecting flight to other cities in Indonesia with Garuda Indonesia airlines, you don't need to move to other terminal. Terminal 2 E is for international flights and Terminal 2 F is for domestic flights with Garuda Indonesia airlines, you just need to walk one bloc.
There are three terminals at Soekarno Hatta International Airport, Terminal 1, Terminal 2, Terminal 3. Each terminal is interconnected with a yellow shuttle minibus. You can take it at the Level 2 of the Terminal airport and wait for it under the sign of "Airport Shuttle". It is free of charge.
To which terminal are you heading?
Terminal 1 A is for Lion Air, most flights
Terminal 1 B is for Sriwijaya Air, Lion Air to cities in Sumatera
Terminal 1 C is for Citilink, Batik Air and other small airlines
Terminal 3 is for Air Asia, both domestic and international flights.
So if you take budget airlines and your departure is from Soekarno Hatta International Airport, you need to head either to Terminal 1 or 3 depending on your airlines.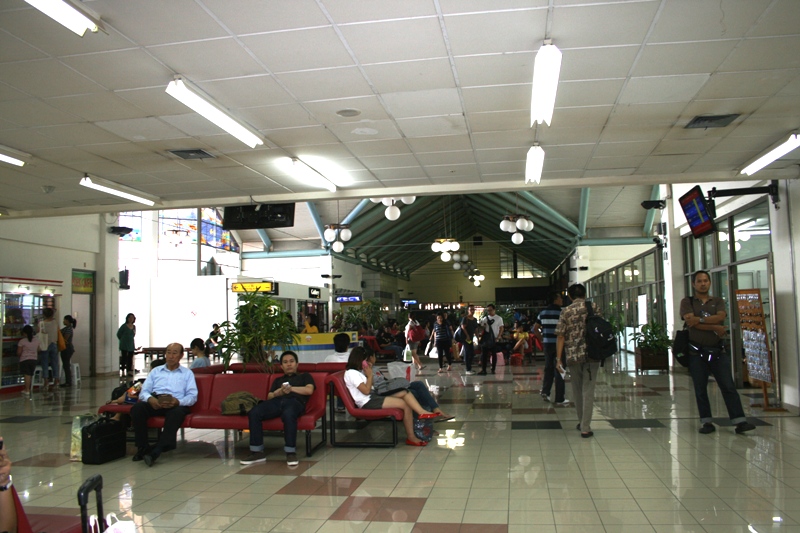 Halim Perdanakusumah Airport
The other airport is Halim Perdanakusumah Airport (http://halimperdanakusuma-airport.co.id/en/home) in East Jakarta that serves domestic flights only for public passengers. The airport is also the headquarter for Indonesia Air Force Operation Command. It is also used for the flights of the state's visitors of Indonesia. The IATA code for Halim Perdanakusumah Airport is HLP.
Not all airlines of domestic flights depart from Halim Perdanakusumah Airport. Several airlines that are served here include Airfast Indonesia, Batik Air, Citilink and Susi Air. So, when you book domestic flight online, check the IATA code of your airport.
Which airlines should I take for domestic flights?
When you travel there are only two considerations bother, comfort or budget. If you like comfort, then you can take non-budget airlines, which can be more expensive, in this case I prefer to take Garuda Indonesia for domestic flights because of its reliability in terms of flight schedule although it is sometimes delayed, but it is tolerable. Its departure and arrival terminal at Soekarno Hatta International Airport is Terminal 2, which is more in order.
If you are concerned about the budget, you can take budget airlines. The budget flights depart and arrive in Terminal 1 which can become so crowded just like a market place. Last year, I flew with Batik Air from Jogjakarta and arrived at Terminal 1. I am not sure whether it was because of peak season or not, but it was so crowded and the sign in each conveyor belt didn't work, so I needed to check each conveyor belt to see which flight it served. Depending on the airlines, budget flight is usually got delayed because the airplane is in waiting from other leg of flight.
However, budget airlines usually serve small cities where non-budget airline like Garuda Indonesia do not serve, in this case, you don't have choice but fly with budget airlines. Which budget airline should I choose? Again, it depends on your destination but my recommendation will be Citilink since it is more reliable. Citilink is a subsidiary of Garuda Indonesia. It also connects most big cities in Indonesia. Lion Air serves destinations to remote cities. Susi air serves more remote cities in Indonesia, but its website is in Bahasa Indonesia only.
If you take budget airlines like Lion Air or Sriwijaya, expect a delay in your flight because flight delay frequently happens.
How to buy your tickets
Most airlines companies have their website to buy tickets. Online booking is fine. If you select promo ticket, be careful when you want to cancel or refund it, most airlines will ask you to go to their office, they cannot do it by phone. If you live outside Indonesia, that is really problematic. Some budget airlines also sometimes cancel their flights and move it forward. Therefore, make your planning ahead and anticipate the situation by making plan B, just in case. If you are not sure about the trip but want to book the flight, then you can contact leading travel agents.
There are a number of online travel agents that serve online booking. Some of them even offer the price lower than the price in the airlines' website. I usually use tiket.com as they can give wide range selection of flight choice, other reliable online booking company is traveloka.com.
Airports in cities in Indonesia
Indonesia is restoring and expanding many of its airports, in the coming years, you will see more established airports in many cities.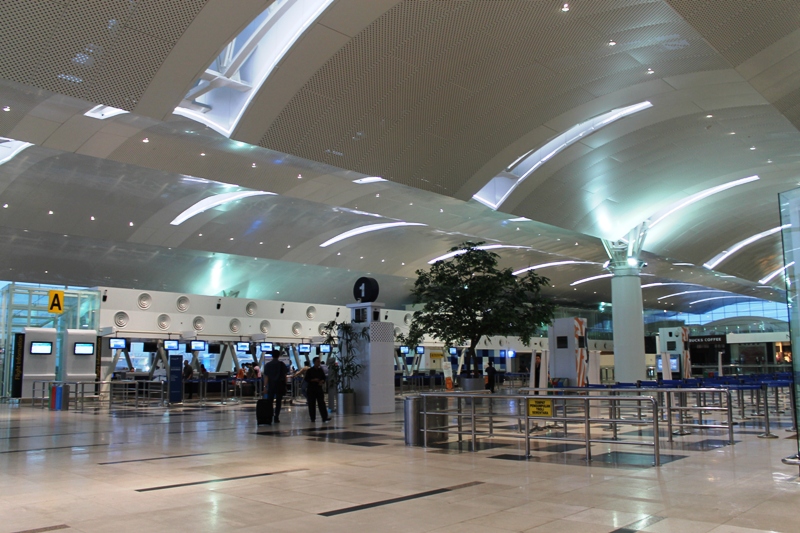 In the arrival terminal, there is usually DAMRI bus that will take you to the city. If it is smaller airport, it will be served by taxi. Taxi can either be a shared car or a private car. The taxi company is usually owned by the airport management or in cooperation with the airport. If you are in doubt, ask for the airport officer for the official taxi. In many of the airports the taxi drivers will approach you and offer their services.
These are just some of my clues, just pack and go. Also, save travels and explore Indonesia!
Notes: Am I promoting the companies in this article? That is not my intention. Am I getting money for quoting those companies? Not even a penny! My goal is to make travelers travel.