There are some posts from bloggers about their unfortunate experiences when they travel in Viet Nam either being ripped off by the hotel, taxi drivers or street vendors. It may be just the matter of their bad days as traveling is sometimes about the luck.
Being a foreigner in other country is truly a unique experience especially if you are a traveler. I have learnt that the success of my trip to a destination country or place is often reflected from what I think about its people in advance. I always take a positive stance despite of the prejudice on the people and place. I let myself to be a white paper that is ready to be written on.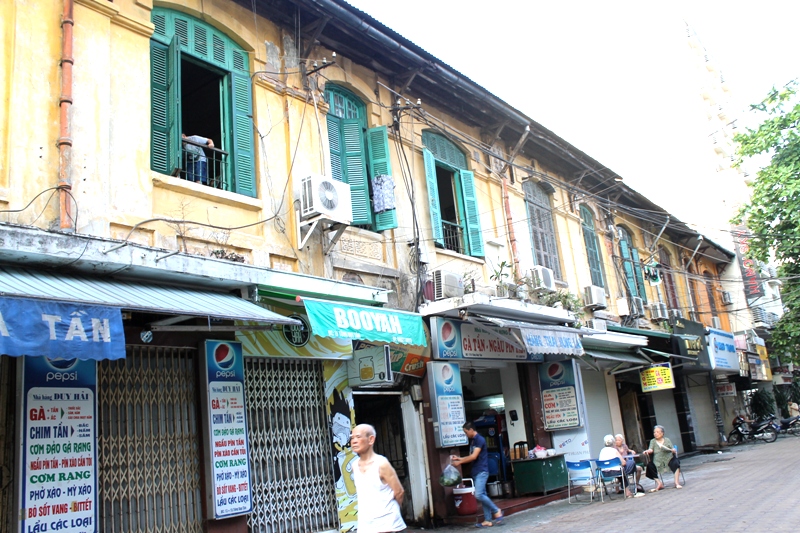 When traveling to Viet Nam, I spent five days there in Ha Noi and Ha long Bay, and only once I got ripped off in Ha Noi, unfortunately it was not by the street vendor or taxi driver but by a staff from a big company. However, my overall impression of people in Ha Noi alone is great as I met many good people there.
In Ha Noi I stayed in two different small hotels because I want to get more experiences about the city. Both hotels are located in Old Quarter. I relied on tripadvisor.com to get information about  those hotels.  I picked up two hotels which received good reviews from the travelers. One of them even called me directly while I was still in Indonesia to ask whether I needed a tour as soon as I made my booking.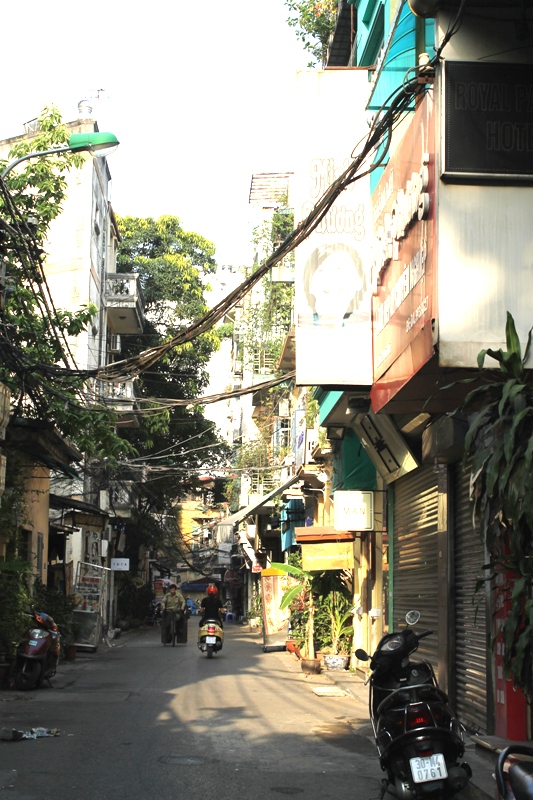 It was my very first time visiting Ha Noi and Viet Nam. From the airport I was taken to Grand Orchid Hotel http://goldenorchidhotel.com/, a small hotel in Old Quarter Ha Noi, whose attendant called when I was still in Indonesia. I was excited about the Old Quarter, for me it was a different place with different people.  The room of the first hotel I stayed was nice and the hotel attendants were helpful.
I had asked not to have pork and its derivatives for my meal. During the breakfast, the hotel attendant made sure that my meal doesn't contain the stuffs, which I think was a good reminder to the cook.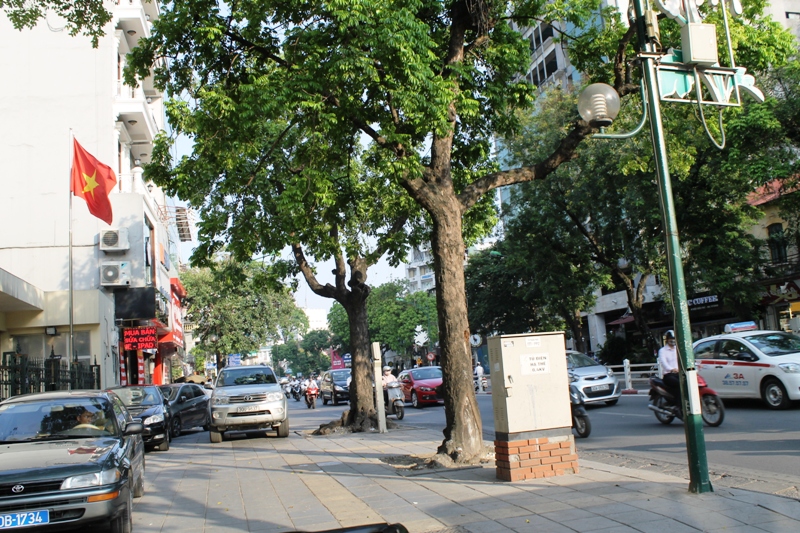 After the breakfast, I just wanted to walk around the hotel and take some photos. Across the hotel, there is a street café for  the locals to drink their morning coffee or tea and chat among themselves. It's an outdoor café by the street with some small plastic stools.  The vendor, other than selling coffee and tea, also sells newspapers. The street café is also a popular place to socialize.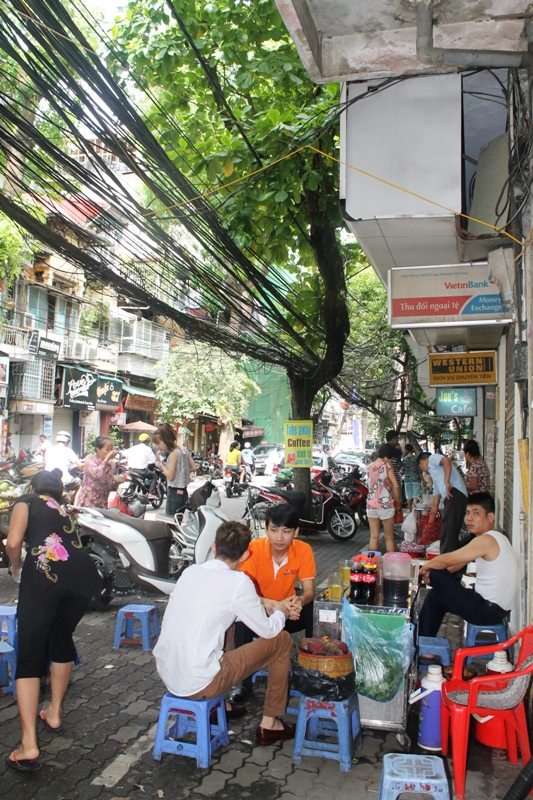 I went to the café and met the man who worked in the restaurant next to my hotel.  He invited me to drink tea. It was a nice experience to be among these men. Even though I neither speak nor understand Vietnamese, I enjoyed being there. We talked about the trip in Ha Noi which he said could be cheap if I know a local person. He also told about how people marked up the prices for the tourists.  His information is a good heads up for me.  While drinking coffee, some of the men  didn't mind to be photographed.
Walking in Old Quarter, I need to pay much attention on motorcycles that cross the street back and forth. The market in Old Quarter is very interesting to be captured in photographs. So many stuffs, colorful and traditional, it's authentic Ha Noi. Seeing many women carrying stuffs on their shoulders, my impression is how strong these women are.
In the market in Old Quarter, I shot many photos while exploring the area.  The day was very hot; I was exhausted and took a seat on the bench by Lake Hoan Kiem. It is a touristy area. At noon there were many people, locals and tourists walking around.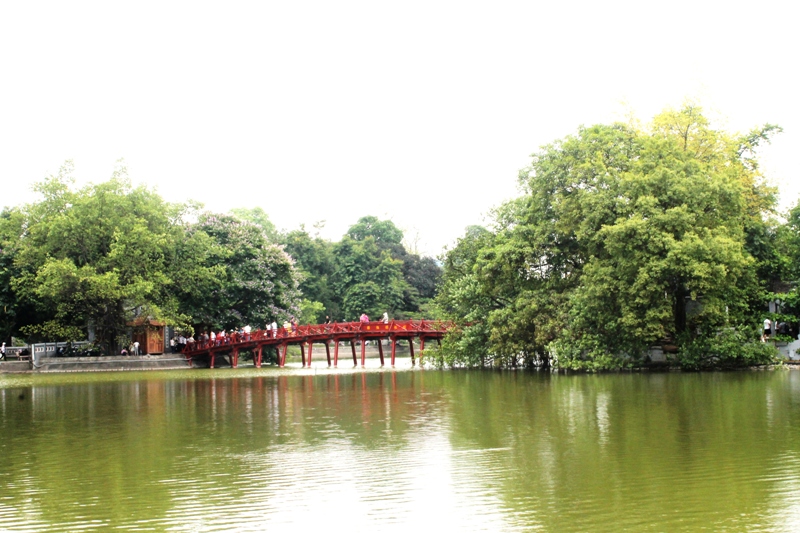 I was sitting, fanning myself and watching at the people. Suddenly a young man wearing white shirt was approaching me. He carried a big plastic box of ice cream and sat next to me. I broke the ice by greeting him. First he ate for himself but after one or two bites. He offered the box to me and gave a new small spoon so that we could eat the ice cream together.  He was smart enough to divide the box into two parts. He only scooped the ice cream from one side and let the other side for me. He didn't speak English well but I could tell he had a good intention to offer me ice cream on such a hot day. As I felt it was enough for me to finish my part, he understood it. Then he closed the box, left and waved his hand. I was surprised in a positive way since I never got such a treat from a stranger. It was really a special noon for me to meet such a nice young fellow whose name I  even don't know.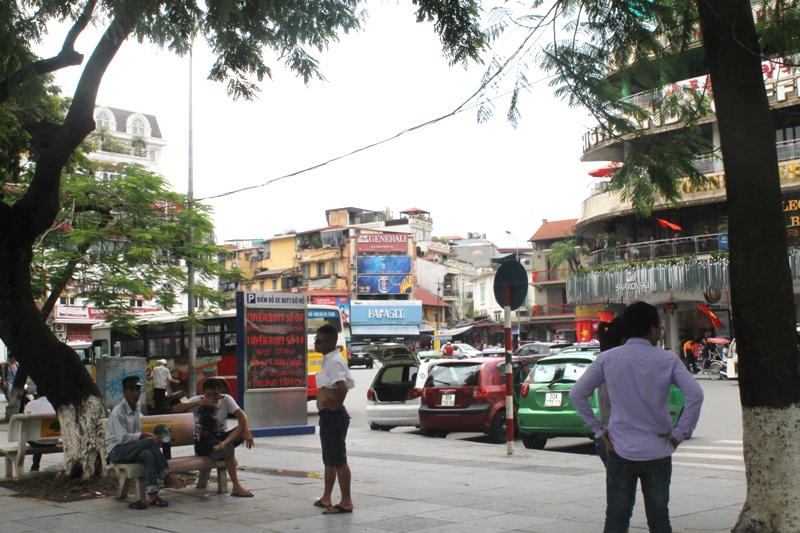 On my second day, I moved to Hanoi Street Hotel http://www.hanoistreethotel.com.vn/, a small hotel in an alley in Old Quarter. The owner, Ms Van, treated me like a family member.  On my first day of arrival in the evening, I was hungry. I asked Ms Van if her  restaurant opens.  Her restaurant only serves breakfast.  She was pity of me. "I can make you omelette. Is it okay omelette and rice?" Ms Van asked me. Of course, it is okay. I was starving. About thirty minutes later, someone knocked on my door and brought a plate of steam rice, omelette and its sauce.  It was really a nice treat. Later I found out that it was a free service of Ms Van, she didn't charge me. Also, in the breakfast  menu, there are choices of Vietnamese bread and pho (Vietnamese soup)  as I don't eat pork and its derivatives, Ms Van said she would make pho from chicken  for  me and she did! She also selected a good Ha Long tour package for me. Ms Van and family were very nice and I really enjoyed my stay there.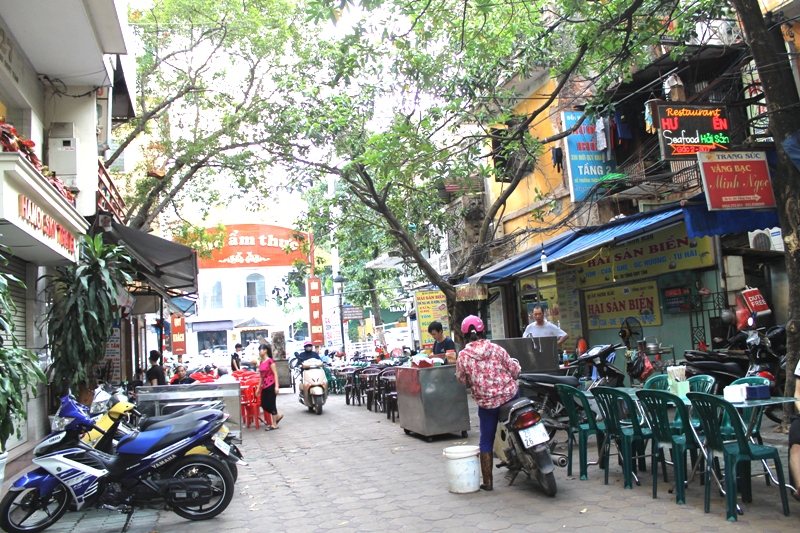 There are many other small hotels in the area.  The alley is also  occupied with restaurants which are full in the morning and evening. On the other day, I planned to try the homemade pizza in nearby restaurant.  In the afternoon, I went there and asked if they had vegetarian pizza. The kiosk belongs to an Italian and it is attended by three young Vietnamese people, two boys and a girl. I talked with them and they were enthusiastic . I told them about my short Ha Noi visit.  As I like to buy a red t-shirt with the star in the middle, similar like the Vietnam flag, I asked  them where I can buy it. They said there is no shop nearby.  Then, one of the young men said that he would take me to the shop by his motorcycle. I refused because I knew it's his working hours and didn't want to put him into trouble. He said  it didn't matter and he had one hour to take me to the night market. After finishing my last bite, I took a ride with him.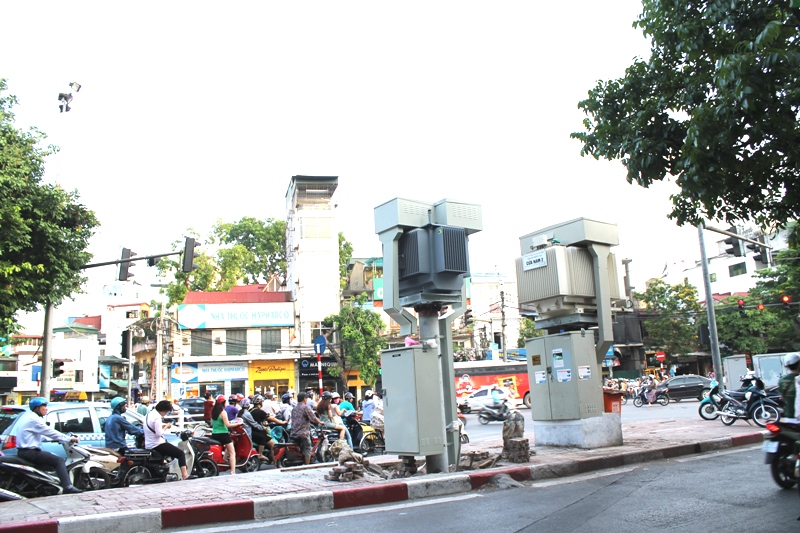 It was my first experience to ride a motorcycle in Ha Noi. I read  many people  say that it is risky  especially in the intersection. There were other motorcycles that came from the opposite. The traffic was crowded as it was the peak hour. I was actually afraid with the situation and wanted to just finish the shopping.  In the first shop we could not find the t-shirt that I was looking for, so we went to other street where many shops selling souvenirs. His time was almost up so I just bought some stuffs for me.  Arriving back to the pizza kiosk his boss was waiting. I felt bad for him but he didn't seem to be sorry.  He did it genuinely and for free and I thanked him very much for his help.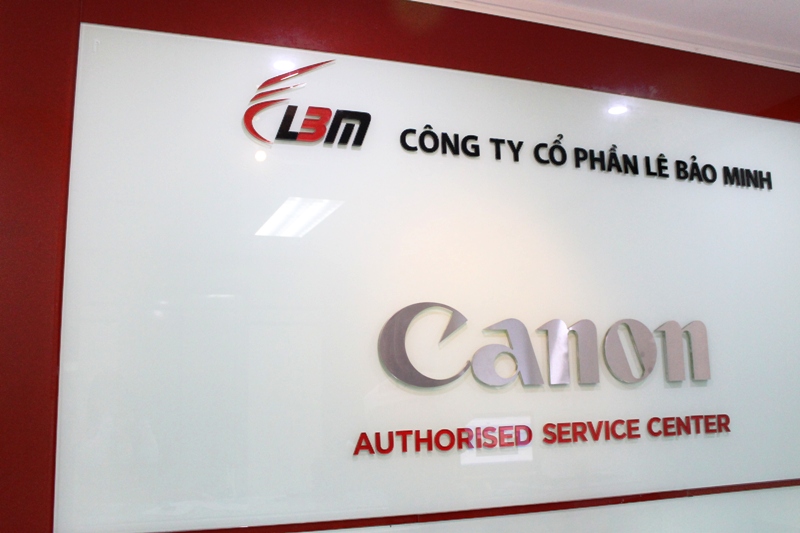 I was panic. I still have two days in Ha Noi but my camera did not work. I asked Thuy, the hotel attendant, where I could fix it. We searched in the internet the nearest Canon Service Center. Thuy had a motorcycle taxi driver that used to take him. He called him and asked him to take me to the Canon Service Center, which is in the middle of city. I found out later that there are two Canon Service Center in Ha Noi, one for Viet Nam customers and the other for international market.  I went to the Viet Nam center. The attendant asked me in Vietnamese as I was entering the room. He thought I am Vietnamese because of my look. I explained the situation and gave him the camera.  He went inside the room with my camera and shortly came with my camera that already works. I needed to pay about  500,000 Dong which he said for replacing the component, I asked for the invoice. He gave me the invoice, later I found out there were two invoices, one stating 300,000 Dong and the other 500,000 Dong, also the 200,000 Dong should be for his own pocket. But he was responsible enough since he helped me to find a taxi to go the Ho Chi Minh Mausoleum.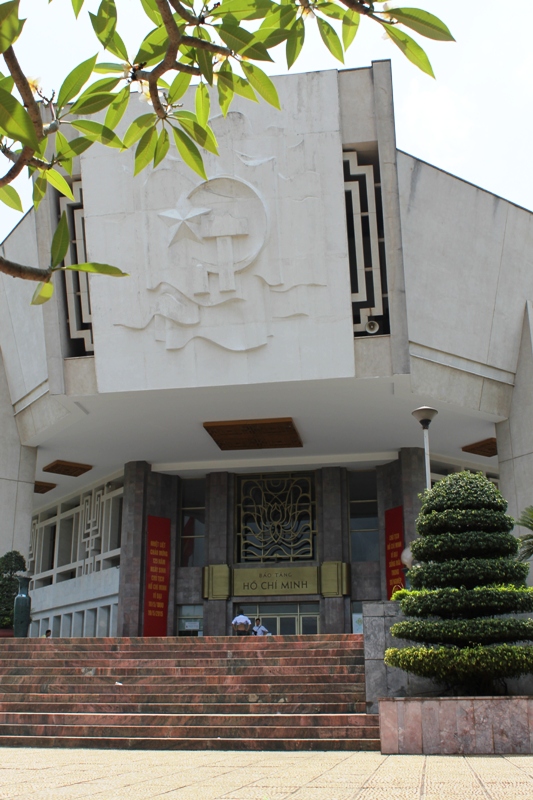 From the Mausoleum, I walked to the Vietnam Military History Museum in the middle of Old Quarter, I roamed from one building to another to learn about Vietnam Military history. It is a good museum to learn about the country's history on military. After the visit, I picked up my backpack in the deposit counter. The deposit house was attended by some men in military uniforms. The heat was still on so I decided to sit for a while on the bench by the deposit house. I had a chat with visitor from other country. While we were chatting suddenly one of the men in military uniforms came with his hands full of boiled peanuts. Wow! Out of respect, I received the peanuts also with my two hands. I thanked him and I think he's a nice guy.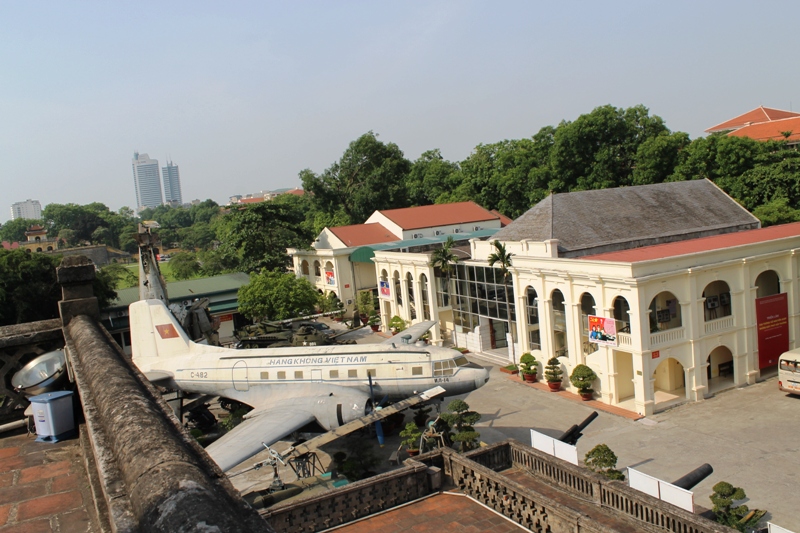 Contrary to some dark stories about Vietnamese people from other  travelers, my experience in Ha Noi proved otherwise. In fact, there are many genuinely nice Hanoians.