Of all cities I have visited in the world, I must say the cheapest public transportation is in Bangkok Thailand.
When I was taking a bus from Tegel Airport, Berlin, Germany to the Hauptbahnhof Berlin in the city center, I paid 2.6 Euro.  It is about Rp 35,000 in my currency rate.  I thought that was the cheapest fare for airport transportation I have paid. Then, I realize there is even a much cheaper airport transport fare, which has been unbeatable so far.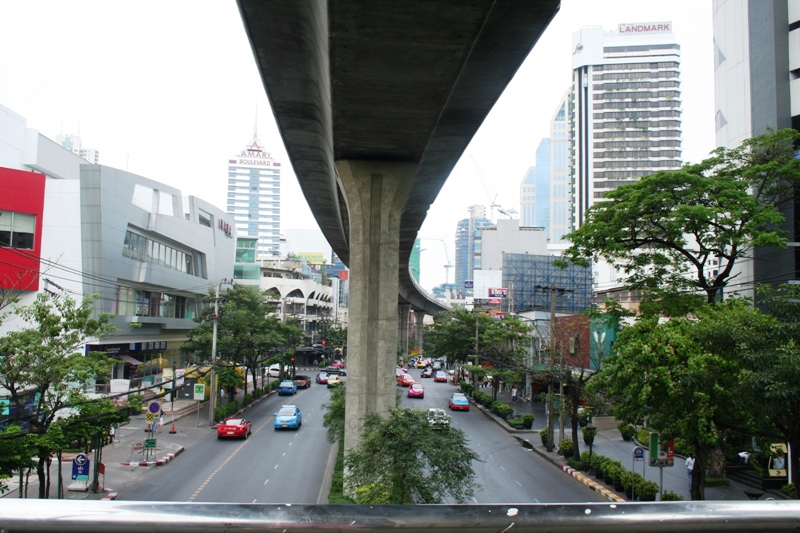 BANGKOK'S DON MUANG AIRPORT BUS IS THE CHEAPEST
The airport bus from Don Muang Airport, the secondary airport  in Bangkok, Thailand to Mo Chit, the nearest  BTS station is only 30 Bath.  That is Rp 12,000 in my currency or  US 85 cent.  And the local bus fare  from Mo Chit to an area in Old Bangkok (Ratannakosin Island) is 15 Bath (Rp 5700).   In sum, I paid only 45 Bath, around Rp 17,000 in my currency,  for a distance about 21 kilometers!! Even in my home town I pay Rp 40,000 for the airport bus from Jakarta city to Soekarno Hatta International Airport.  Now, I must admit Bangkok is the cheapest for airport bus fare of all!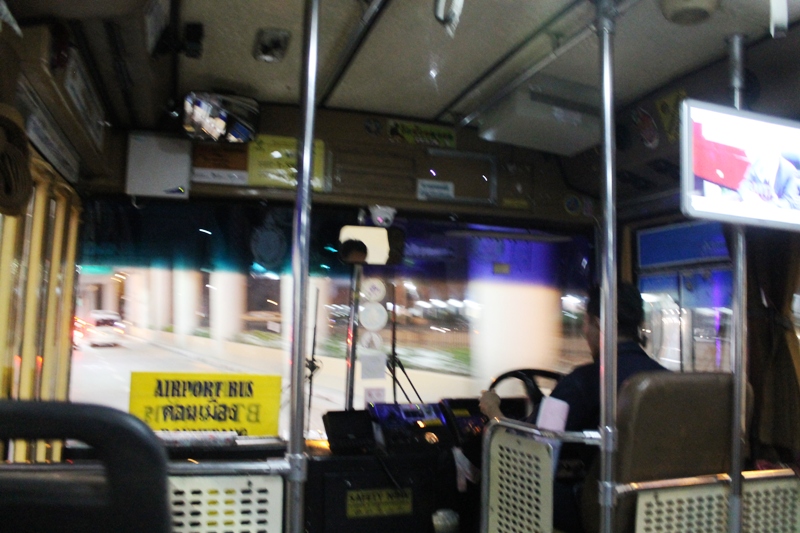 Tips to take public transport in Don Muang Airport: In the arrival of Don Muang Airport, after exiting the baggage claim area, go to Gate #6. In the exit door, see the sign BMTA Bus, take Bus A1 or A2. That is the airport bus connecting Don Muang Airport to Mo Chit BTS station. Pay the fare on board 30 Bath.
BANGKOK'S SVARNABHUMI AIRPORT LINK
The public transportation fare from  Svarnabhumi Airport,  Bangkok's  primary airport, to the central Bangkok is also cheap. The airport link that starts from Svarnabhumi airport and ends at Phaya Thai  Station costs only 45 Bath or Rp 17,000 in my currency or USD 1.2 .   The total trip only takes 30 minutes. From Phaya Thai, it is easy to go to different parts of Bangkok by BTS Sukhumvit Line.  See the website at    http://suvarnabhumiairport.com/en/121-airport-rail-link.
BANGKOK'S SVARNABHUMI –DON MUANG SHUTTLE BUS IS FREE
Amazingly,  I can take a free shuttle bus  from Svarnabhumi Airport to Don Muang Airport as long as I can show my ticket or boarding pass the teicketing officer on the ground. http://www.suvarnabhumiairport.com/en/122-transfer-bus-between-suvarnabhumi-don-muaeng
BANGKOK'S CHAO PHRAYA EXPRESS BOAT
One can explore Bangkok  by different  modes of transportation, one of them is the Chao Phraya boat. This is a good way to see Bangkok from different perspective. There are four types of express boat: no flag, green flag, yellow flag and orange flag.  The popular and most frequent one is the orange flag boat.  It has flat rate 14 Bath for one way.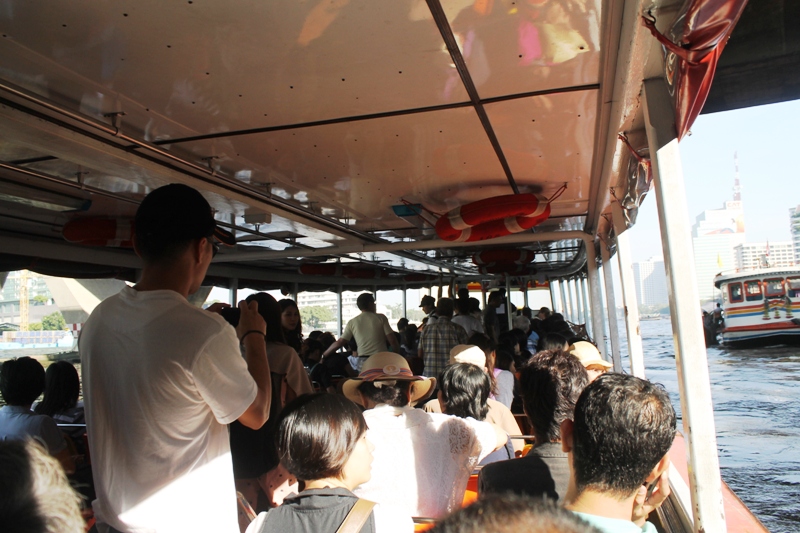 Some  destinations in Bangkok are a bit complicated to reach, unless you take a taxi. But those places are easier to access by Chao Phraya express boat.
The central pier is  in Sathorn which is connected with BTS Sathorn /Saphan Taksin (Silom Line). Here are some Bangkok's highlights that you can access by Chao Phraya express boat. Of course, you need to walk from the pier to reach to those sites.
– Grand Palace Bangkok (Tha Tien Pier – N8)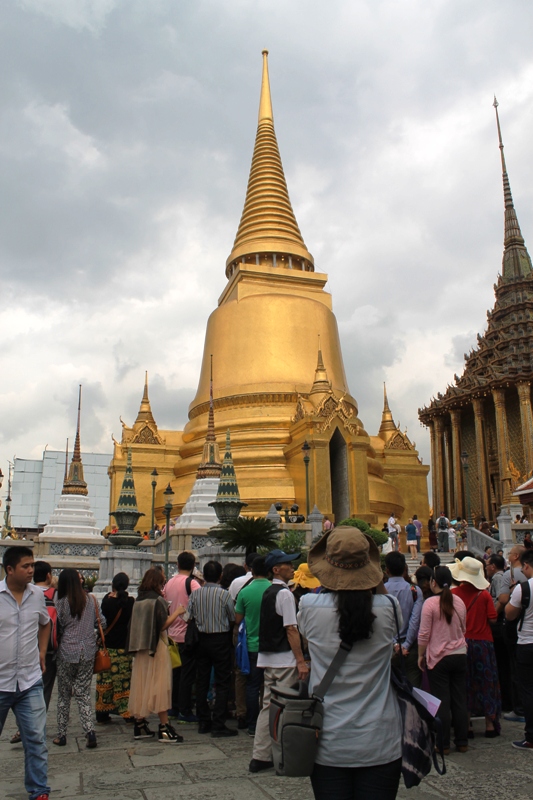 – China Town (Ratchawongsee Pier- N5)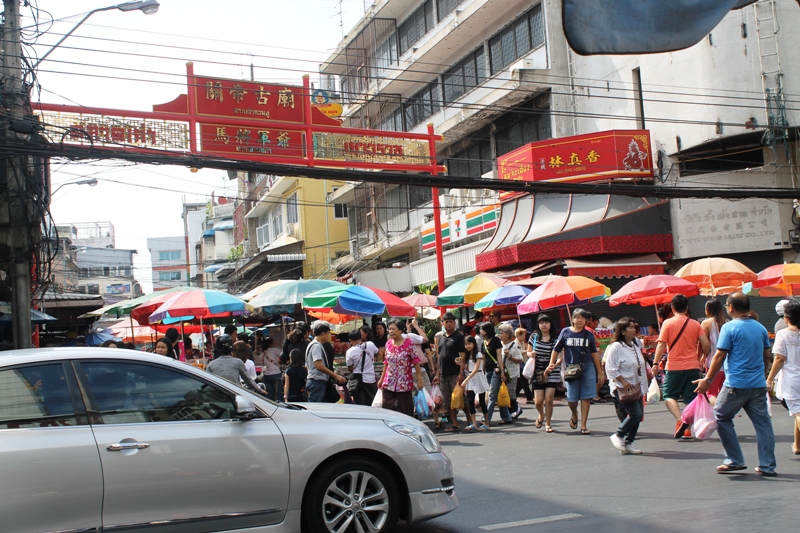 – Old Bangkok, Khao San area (Phra Arti Piert –N13)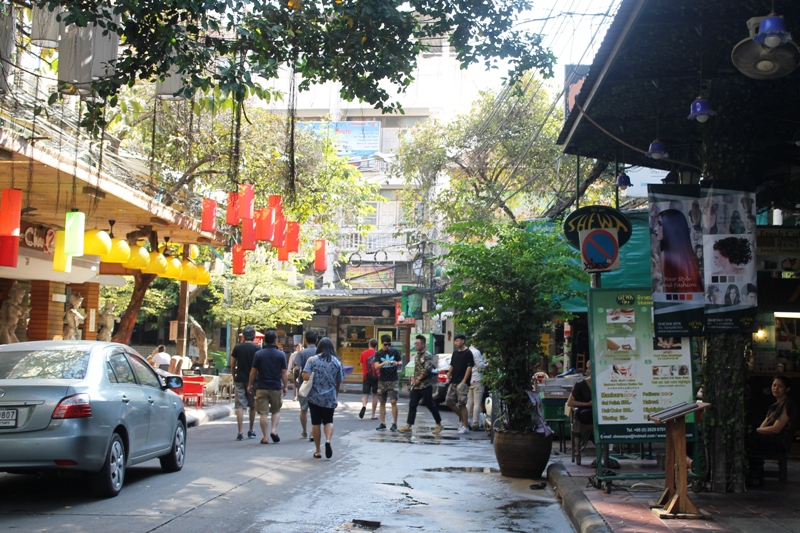 If you don't want to be elbow to elbow with the locals, you can take Chao Phraya Tourist Boat.  The fare is 150 Bath, it is valid for all day to connect you from Sathorn Pier to Phra Arthit Pier. Information about Chao Phraya Boat is available at http://www.chaophrayaexpressboat.com/en/home/
Tips: The service of Chao Phraya express boat lasts until about 5 pm. Make sure you start your day early to be able to explore the sites.
BANGKOK MASS TRANSIT SYSTEM (BTS)
Bangkok is a tourist friendly city.  Taking BTS (Bangkok Mass Transit System) is another best way to explore the 8.2 million populated city.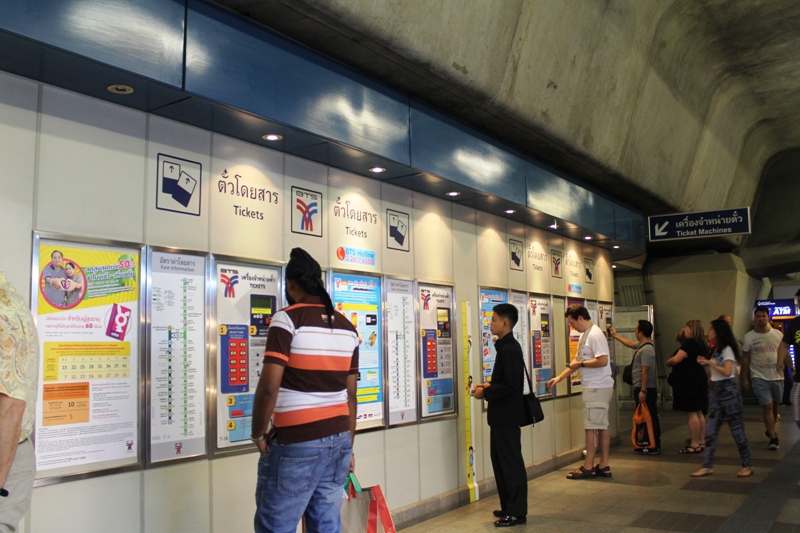 The current service includes  Sukhumvit Line (east line) and Silom Line (south line). Tourists usually commute between Victory Monument and Asok stations in Sukumvit Line. Along this line locates hotels, malls and  shopping centers. While in Silom Line, the tourists commute  between Siam station and Saphan Taksin station.
BTS ticket is  reasonable. It is also faster than taxi or bus during peak hours.  The  lowest  fare is 15 Bath for shortest distance (one station) and the highest fare is 42 Bath for the farthest distance. This website gives you information about the sites that you can access by BTS. https://www.bts.co.th/customer/en/06-travel-palace-01.aspx
Tips:
–  If you  stay in Bangkok for 1-2 days and will commute in BTS, it's better to buy the One day pass.   And if you plan to come back again to Bangkok, it's better to buy Rabbit card that you can top up and use later.  It's more convenient when the ticket queue is long.
– Peak hour in Bangkok can be challenging as the locals use it for commuting from and to works. During peak hours  (5-7 pm) BTS is so crowded, so arrange your travel time to avoid those hours.
BANGKOK METRO SYSTEM
Another cool transportation system in Bangkok is Metro. This is an underground transport/subway.  It has two lines: blue line and purple line. The ticket system is different from BTS, so you need to buy the ticket even if you already have Rabbit card from BTS. The Blue line interconnects with BTS Line at Si Lom station  (Si Lom Lime) and Sukhumvit Line at Sukhumvit Station. It also interconnects with Airport Link at Petchaburi Station.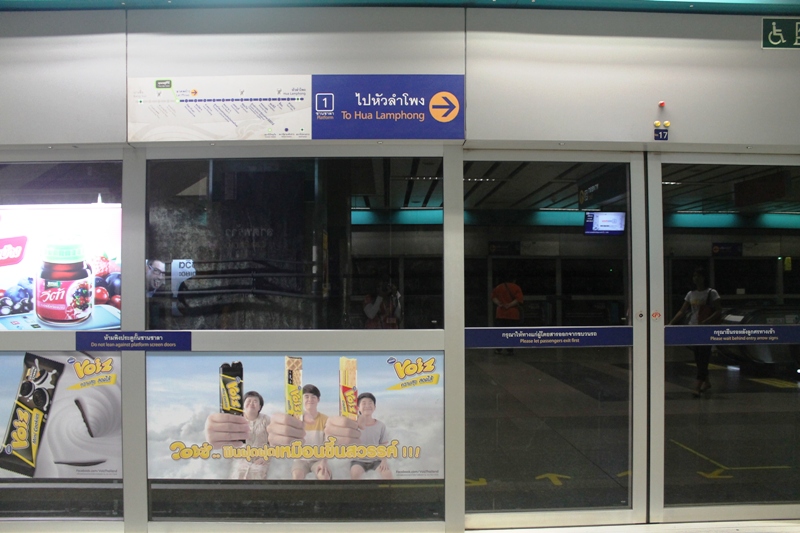 In comparison with BTS, Metro is faster and it commutes more locals of Bangkok.  The fare is from 16-42 Bath for a single journey of an adult. https://www.bangkokmetro.co.th/index.aspx?Lang=En
So, just pack and go!