In the last five years, Iran has attracted many visitors despite the international sanction. Situated in the Middle East area, Iran is very rich in history, culture and nature. Republic Islam Iran is a country that is safe to visit for both men and women. Being a female, I have been traveling solo throughout the country without any problem.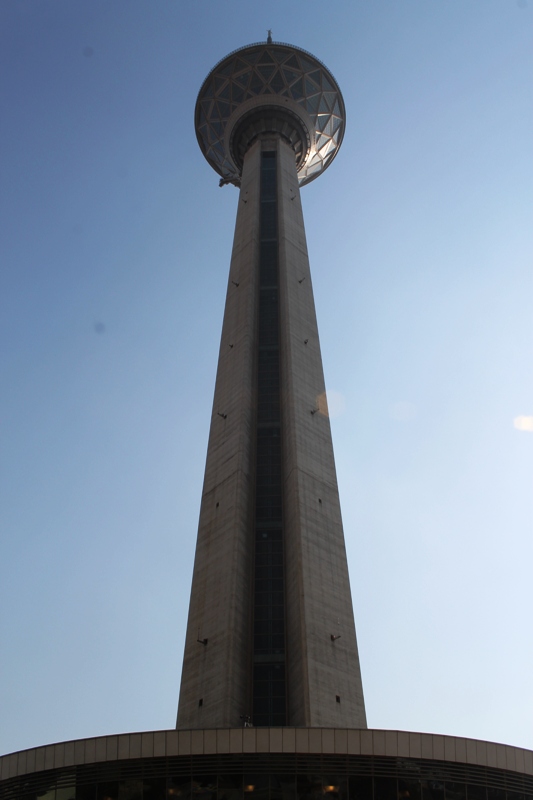 Here are some five important items, visitors need to pay attention before landing in Iran.
WOMEN DRESS CODE
It is obligatory for all women to cover their hair and to dress locally acceptable as soon as they land in Iran. So prepare your proper dresses and scarves before visiting Iran. To be proper, your blouse or shirt should cover your arms and hip. It should not be tight and transparent. And the pants should be long enough to cover the leg. For hair cover, you can put the scarf on head.
Iranian women usually wear trousers and mantou. Manto is a trench coat. If you have time, go the local market and buy one of many selections of manto.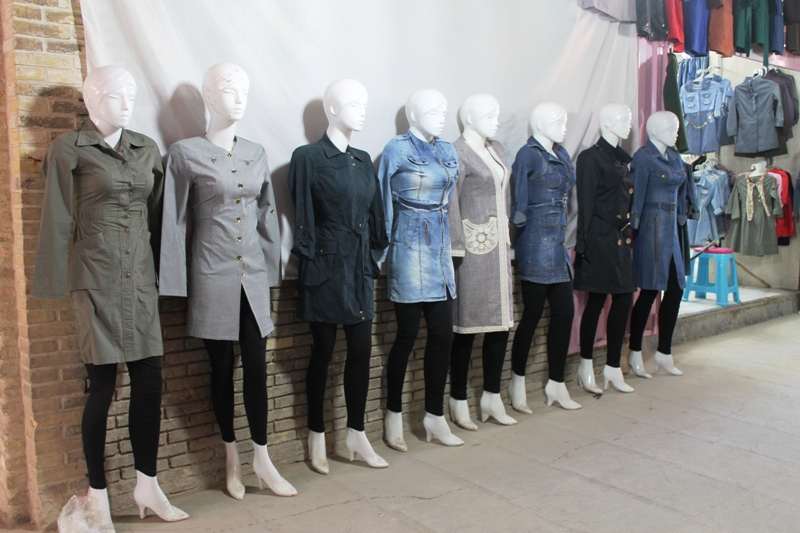 Head scarf and long shirt are your dress code in public places. In private sphere like the home of your host or your hotel room, you can take off your head scarf or manto. But out of respect to the local culture, it is necessary to dress modestly wherever you are.
Tips: During late spring and summer, the weather in most Iranian cities, except in the northern part, is hot . It is advisable to get the materials such as cotton for your shirts and scarf.
BEWARE OF CROSSING THE ROADS
Crossing the roads in big cities in Iran is a bit scary as vehicles do not slow down their speed.
Tips: Use the crossing bridge whenever you find it. Cross the busy road at pedestrian crossing/zebra cross. Or you can also cross in the road intersection or traffic light. Other option, cross the road with Iranians who know the road situation.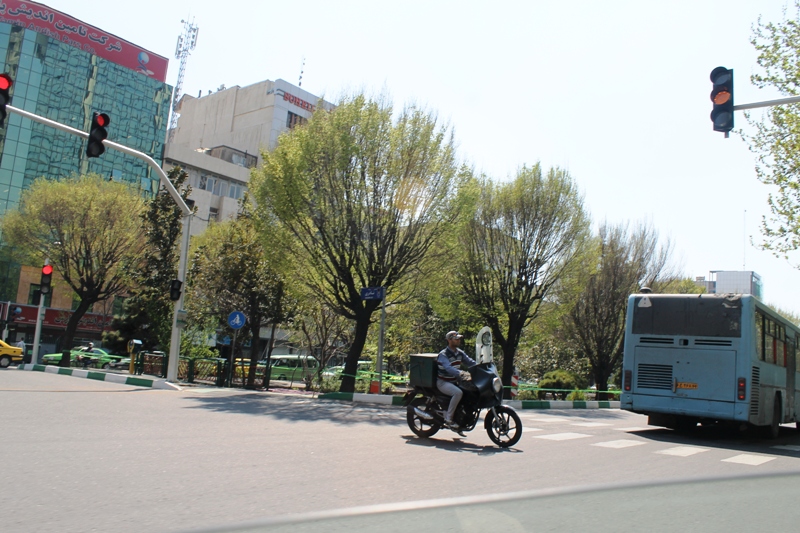 The good thing is in any Iranian cities the pedestrian lanes are wide, so you still can walk conveniently.
DO YOUR MATH: RIAL OR TOMAN
Travelers must know that their international credit cards are out of service in Iran. Their only choice is to bring cash and exchange it into local currency.
The official currency in Iran is Iran Rial (IRR). In the market, people still use toman for their daily transaction. Are there two currencies? No! Toman means 10 Rial. If you have, say 10,000 Rial, it is 1000 Toman. You just have to deduct one zero.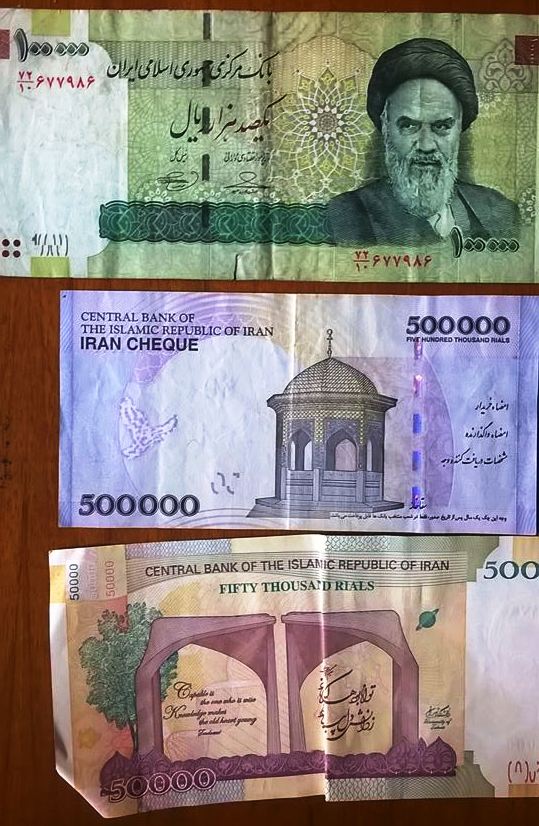 In short, you have bank notes 500,000 Rial, it is 50,000 toman. 100,000 Rial is 10,000 toman. 50,000 Rial is 5,000 toman. You will use toman often when you shop in the bazaar. If you have doubt of the price, ask if it is in Rial or Toman. In money changer, hotel, big shops, people will put the amount in Rial.
In addition, most often you will receive banknotes that are shabby and almost broken. Don't worry, they are eligible for transaction.
Tips: Make a note on small card on the currency, so when in doubt, you can take a look at it.
PUBLIC TOILETTE
Public toilette in Iran is squat toilette. For people living in the West this is challenging as they are not used to squat in toilette. But some hotels and international facilities have sitting toilette. Most public toilette do not provide tissue, but there is toilette water hose for washing.
Tips: Bring your own tissue. If you are not used to, it is not a bad idea to train to squat before you travel to Iran. Some public toilette asks for service money, prepare smaller changes before going to the public toilette.
ETHICS TO VISIT RELIGIOUS SITES
Iran has many architecturally beautiful monuments that travelers should not miss. The religious monuments or sites can be mosques or tombs. Mosque is a religious site as Muslims use it for prayers. The tombs can be religious or secular. Because they belong to prominent Iranian figures either scientists, artists, Sufi or poets. The religious sites are either touristy or sacred.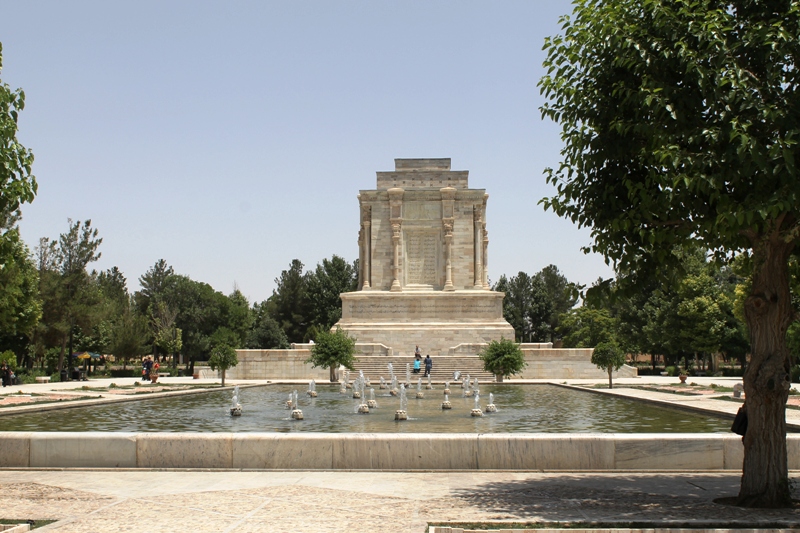 Most mosques and tombs are touristy because you pay to enter the sites. The mosques in Nasqh e Jahan Square in Esfahan, for example, you have to pay when you visit them. The same also applies to Vakil Ali Mosque and Nasir ol Molk Mosque in Shiraz. There are some mosques where you don't need to pay to visit. For example, the Aga Bozorg Mosque in Kashan; or Masjid Jami in Esfahan and Kerman.
You also need to pay to enter many tombs. For example, the tombs of famous Persian poets Hafez and Saadi in Shiraz. Or tomb of well-known Persian poet and author Ferdowsi in Mashhad. Many tombs are in a big complex with many facilities to cater the tourists. There you can enjoy well-maintained garden, visit the store , or sip a cup of tea in cafe. So you can also enjoy the complex area while visiting the tombs.
There are also tombs of families and descendants of Prophet Muhammad (PBUH). These sacred tombs are referred as shrines. Visiting those shrines is free of charge. But you need to follow the rules. For women, it is compulsory to wear chador. Chador is a long, usually black or drab-colored cloth that envelops the body from head to foot. This cloth is tossed over the head, women holds it closed in the front. Every shrine has a corner in the entrance that provides chador for female visitors.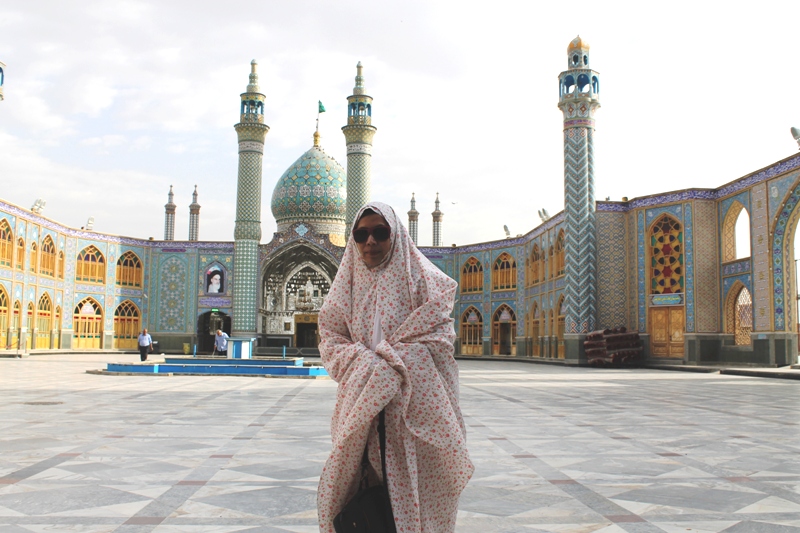 If you visit the shrine, you are also expected to cover your feet, so prepare to bring the socks. Inside the complex, follow the direction as the entrance for women and men in the shrine is separated. The majority Iranians are Shiite Muslims. They highly honor the family and descendants of Prophet Muhammad PBUH. So, please follow the rules when you are in the shrine complex.
Tips: If you have the chance, do not miss the shrine of Imam Reza in Mashhad. It is in a huge complex where you can see the beautiful extensive mosque and visit its library and museum. The shrine also has guide for visitors who want to see the complex.