Have you ever visited a stranger in a different country only after several email exchanges? And have you ever ridden with a total stranger for a long-distance trip, just you and the total stranger? Here is my story on both experiences.
Pernille: Copenhagen, Denmark (Part 1)
It was almost two months since I had been staying in Ostfildern, a small village in Baden-Württemberg–one of the provinces in south Germany–at my ex-boyfriend's apartment. I had already visited the surrounding cities and villages. I would actually want to visit other nearby European countries, but my financial situation didn't permit me.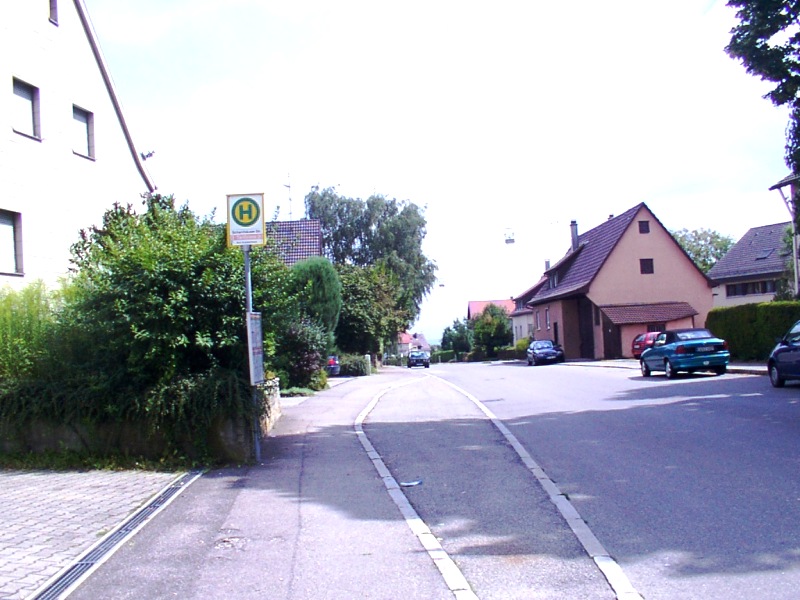 From Bali to Copenhagen
One day, in front of the computer screen,  I looked up my address book and stared at an email address of someone in Denmark—a country situated in Northern Europe.  I remembered that  I was exchanging emails two or three times with this person when I had worked in Bali. While working at an online travel agency in Bali, Indonesia, as an editor of the website, one of my jobs was to reply to the inquiries of the customers. And this customer from Denmark asked for information, and I replied to it. But  I still could not recall why I kept that email address. 
Anyway, out of the blue, I wrote an email to that address. It apparently belonged to Pernille, a typical Danish name for women. I just wanted to say hi and tell her that I was currently in Germany.  In less than one hour, I got an exciting reply from her. She asked where  I was in Germany to be exact, how long I would stay in Germany, and what type of visa I had. Her bottom line message was: Come to Denmark!
It was in the year 2002. Traveling to Germany was my first personal international trip in my life, so I had made good preparations.  I  asked people who had traveled to Germany about many things including about the visa.  They advised me to apply for a multiple entry Schengen visa that would allow me to travel to Schengen countries. Although my money in my bank account was running, I applied for a Schengen visa. It was actually a smart move. 
I told Pernille my (financial) situation, and Scandinavian countries have been notoriously expensive. "You can come to Denmark without spending much money. I have someone from Germany renting a room at my apartment.  He is now in Germany and he will travel to Denmark this week by car. You can ride with him," her email sounded so determined. 
On that day, I exchanged emails and phone calls with Pernille. She tried to convince me that I could come to Denmark despite my situation. "You can stay at my apartment, don't worry about the food," she emphasized once again.  There was something in her that I could sense, she was a woman with a goal and that goal should be achieved.
On the other side, Pernille already took her action, contacting the German guy who rented the room at her apartment. The guy didn't have any objection that I rode with him up until Pernille's apartment. 
At that time I was much more adventurous than I am today. To be honest, I didn't think too much nor I had negative thinking of the whole scenario.  And I was in the position of no stepping back. Because I had the impression that Pernille wanted me to travel to Denmark at any cost.
Carsten–that German guy– lived in Kassel. Kassel is situated in the middle of Germany's state of Hessen.  Pernille told me that Kassel train station could be my meeting point with Carsten. So, my very first step was to hop to Kassel.
Stuttgart is the nearest biggest city from Ostfildern. I needed to take the train from Stuttgart to Kassel.  There were a number of types of trains, from the slow one to the fast one. It depended on the price of the ticket. The slow train had some stops and the ticket was reasonable.  Of course, I chose the slow train to accommodate my budget. Germany was well-known for its sharp punctuality, this included the train schedule. To my benefit, I could play with the train schedule to allow me to arrive in Kassel a few hours before Carsten picked me up.  I enjoyed looking up at the website of Deutsche Bahn. At last, I  bought the second class train's ticket. With that ticket, I needed to change to the second train in a small station. It was not a big deal to me.
After the time was set, I packed. I brought with me my first heavy Toshiba laptop and my first digital Kodak camera. I never met Pernille in person, I was only in contact with her within a couple of days. And, to be sure, I didn't know Carsten either. But I didn't think too much about it. I just followed what had been planned.
Digital Locker
My trip to Kassel was my first long-distance train trip in Germany.  As a second class train, it stopped at every small city it passed. The passengers of my train were either old people, foreigners, or low-income people.  The landscape from Stuttgart to Kassel was not bad. Onboard I met a Bangladeshi girl. She was visiting her Bangladeshi boyfriend who had German citizenship.  She talked a lot, I just listened.
Lastly, my first train ended in a small city. I waited for a while for my second train to arrive on the platform. My German language ability did help me understand what was going on. The type of passengers on my second train was not different from the first one. An old couple sat in front of me.  A group of teens sat on the other side, making some noises. I didn't pop up anyone like the Bangladeshi girl who talked all the way long on my first train.
The interior of Kassel Main Train Station is more modern than the Stuttgart Train Station, it is smaller, too. The station was not busy.  After the passengers dispersed the station was vacant again. Looking at my watch, I had plenty of time. I wanted to walk around but my luggage and backpack bothered me. So  I looked up signs for the locker to keep my luggage. I followed the direction for the arrow. Then  I found stacks of sophisticated cupboards that I never saw anywhere. There was no key outside. It probably used PIN. Nobody was in the hall that I could ask about its operation. There was no manual either. Oh goodness!  I suddenly felt that I was from a country that was left behind from digital eras. The only digital machine that I was familiar with was the ATM to draw my money. After failing to use the digital locker, I just walked around the station pushing my luggage. The entire area of the station was clean.
When it was closed at 4 pm, I sent Carsten a text message telling him that I was ready in front of the station. To my surprise, again, the station was deserted.
I saw a red Porsche car approaching me. That must be Carsten. Yeah, finally! "So,  du sprichst Deutsch?" he opened the conversation. "Ja, ich spreche Deutsch."  I had very limited information about Carsten.  I only know he lived in Kassel and worked in Copenhagen as a manager for a housing project. And he only spoke German. 
The distance from Kassel to Copenhagen is around 525 kilometers. The travel time was around 8 hours including the ferry trip. In the car, I didn't talk much with Carsten. It was just a bit odd for me to ride with a total stranger.  But, most importantly he didn't have any objection to having me in his car.  However, I  really liked his German car.  It drove so fast and smoothly along the Autobahn. There was not much to see along the toll road.  I fell asleep some time out of boredom. 
Unpleasant Situation
As we approached the harbor to board the ferry, it was already dark.  It was in Puttgarden, a city in north Germany to cross by ferry to Denmark. After getting out of the car, we went to the board. I was a kind of pigtailing Carsten. I just didn't want to lose track because during this ride  I put half of my life in him. 
Onboard, Carsten was lost in the crowd. When queuing on the line at the food kiosk, I felt so tiny in the middle of the tall, blonde  Scandinavian passengers. I bought a cup of hot chocolate and a piece of bread. The ferry was packed. I sat at a round table with other foreigners. Next to me was a family from a Middle East country: a woman was wearing a long black hijab, two kids, and her husband. Behind her covered arms, I could see a group of shiny gold bracelets. When my eyes met with hers,  I flashed a smile at her, but her reaction was so cold. Then she lit a cigarette and smoked gracefully. 
Coming from a country like Indonesia where many people were not so serious and liked to smile. It was a bit stressful to see people with serious faces all the time and a lack of smiling. I once asked my ex-boyfriend about that, and he responded,  "Because life was stressful." I was not sure whether it was the correct answer. But, it was pathetic.
I was stuck in an inconvenient site. I could have walked here and there, but the ferry was full and I didn't want Carsten to lose my spot.  Then I saw from a distance that Carsten was trying to detect me with his eyes. He asked me to go to the car as we would soon reach Denmark. Yay!!
And as soon as the car touched the land, Carsten drove at a full speed. "Wir sind jetzt in Danemark" he grinned.  "Ja, perfekt," I added.
The car needed a couple of hours more before it touched down Copenhagen. It was dark outside. I imagined it must have been beautiful to see the panorama all the way in daylight. We crossed a wide bridge over the sea.  On the left and right side, it was totally dark.  I felt wow. 
I could feel that we were entering the downtown of Copenhagen when I saw tall buildings decorated with lamps. "Hier is  Copenhagen," said Carsten, smiling. All of sudden all the inconveniences that I had been through since I left Stuttgart washed away. My heart beat as the car finally stepped in Copenhagen. Carsten was making a phone call to Pernille as I looked up through the car window and mentally read "Radisson","SAS", and all Scandinavian brands that I barely knew. I was happy.
It was midnight as we arrived by Pernille's apartment. She was already in the parking area. "Wahyuni!" She exclaimed in happiness.  Pernille came and hugged me. Good, you made it." She shook me."Thanks to him," I pointed my finger to Carsten.
Pernille hosted me for almost a week at her apartment. She took me to many places in Copenhagen. She opened up my eyes on Scandinavian culture, especially Danish culture. I must admit she was a very good public relations of her own country.
I didn't regret riding with a total stranger all the way to Copenhagen from Kassel. And it was partly because of Pernille, a perfect stranger who now becomes my good friend. 
About my adventurous roaming in Copenhagen with Pernille, please stay tuned in my following-up stories.